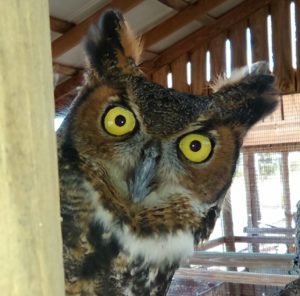 Wildlife, Inc. Education & Rehabilitation Center is a volunteer run non-profit wildlife rescue and rehabilitation organization located in Bradenton Beach, Florida. Founded in 1988, we were treating over 3,000 birds, mammals, and reptiles by 1998. The number has since grown to over 4,000, and continues to increase as we are now the largest wildlife rehabilitation and rescue center in Manatee County. 
With a annual budget approaching $100,000, we are funded solely by donations and private grants. NO funding is received by local, state or federal governments. Please make a donation to help us continue our work of saving our precious Florida wildlife. Your support helps to pay for medicine, food, surgeries and rescue gear to save more animals. Donations can be made by clicking the Paypal donation button on our Facebook homepage or by visiting our website at www.wildlifeinc.org. You can also send donations by mail to:
P.O. Box 1449
Anna Maria ,FL 34216
Visit our wildlife sanctuary located on the property of Mixon Fruit Farms at 2525 27th Street East Bradenton, FL. Daily tours are at 11am, 1pm, 3pm. Summer tours 11am, 1pm. visit www.mixon.com for more info.